News-Flash

Dance floor ethics:
1. Smile
2. Use small steps
3. If you feel something soft under your feet don't press your heel in it!
4. Stay in your dancing zone. If you want the whole dance floor for yourself, choreograph a show!
5. Leaders, start slow. Don't try all your figures in the first 30sec!
6. Apologize if necessary.
7. When you walk back, look back! Same as you do when you drive in reverse.
8. Use deo and change T-shirts if necessary.
9. Try to look at your partner every now and then.
10. Followers, use your styling carefully:
a) Don't poke eyes.
b) Don't break noses with your elbows.
c) Don't volunteer a drop.
d) Remember that we do need your hands to lead!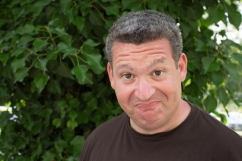 Newsletter abonnieren
Wenn Sie den Salsa del Mundo-Newsletter abonnieren möchten, tragen Sie hier bitte Ihre E-Mail Adresse ein und klicken dann auf abonnieren: